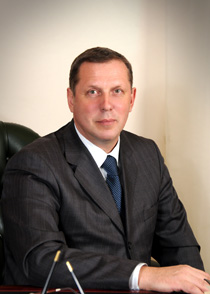 Dear Applicants!
A time comes in your life when you have to make responsible choice — to determine your future profession...
Medicine is not simply choice, in this profession it is a calling by nature, bound in the heart. Path on which if you chose, might be difficult and harsh, but certainly very interesting! Studying at the Medical University is much harder than in other universities; a future doctor simply can not afford not understand and not to know anything.
High status of the doctor's profession requires responsibility and dedication. Their everyday work of a doctor demonstrates what a true dedication, selflessness, kindness is. If you have a deep believe of the need to serve the people, this profession is for you.
Saratov State Medical University named after V. I. Razumovsky is an innovative institution that has a glorious history and continues to develop dynamically. For more than a hundred years highly qualified specialist who are professionals in their in specialty have graduated from our university and are successfully working for the benefit of medical science and health care. In our university you will receive not only the fundamental of theoretical knowledge, but also you will develop an invaluable skill that will ensure your continued progress in your chosen profession.
The doors of SSMU n.a. V. I. Razumovsky are always open for those who see their calling is to study one of the most noble profession — saving human health and life!
Vladimir M. Popkov
Rector of Saratov State Medical University named after V. I. Razumovsky