Faculty of Medical and Preventative Care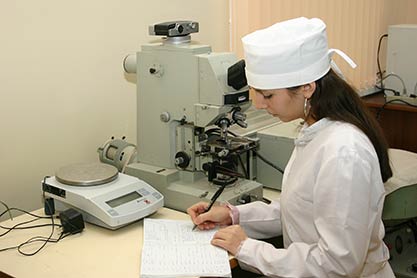 The Faculty of Medical and Preventative Care was founded in 2002. The Faculty's program lasts 6 years and is taught at 40 departments. At the end of their program, graduates are granted the diploma of higher education with a major in Medical and Preventative Care and are qualified to work as epidemiologists, hygienists, bacteriologists, virologists, immunologists, and radiologists; they can also choose to have non-clinical medical positions (not connected with providing direct patient care).
The University campus, healthcare institutions of Saratov, Rospotrebnadzor institutions, centers for State Sanitary and Epidemiological Surveillance of the Russian Scientific and Research Institute for Plague Control "Mikrob", and the Research Institute of Rural Hygiene house the Faculty.
Dean of the faculty: D.E. Suetenkov, PhD (Medicine), Associate Professor.